Wilderness Adventure & Kayaking Co. has been offering outdoor adventure programming to schools from Victoria through to Nanaimo for 12 years. All our programs offer the best in instruction, safety, challenge and fun. Our instructors are well trained in their area of instruction and share not only their skills and knowledge but also their enthusiasm for the wilderness adventure they will share with you. Our school programming can be made to suit your needs, budget and time.
BOAT ON THE BEACH This economical program is a budget program designed to teach school groups the basics of sea kayaking and or canoeing, taught at Maple Bay Beach.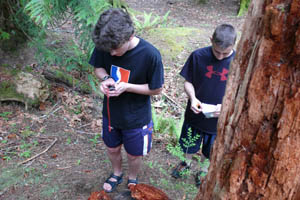 COMPASS SKILLS AND ORIENTEERING Learn how to read and use a compass to find your way through a basic orienteering course.
NAVIGATION Learn basic chart symbols, basic navigation skills, tide and current reading
ROCK RAMBLING Join us for one of the many excursions in our great local area, we teach proper hiking and rock rambling skills.
MARINE IDENTIFICATION Learn about the different inter-tidal zones and what/who lives where.
WILDERNESS FIRST AID A great introduction to what to do if you are out on an adventure and get into trouble, who do you call?, how do you improvise with safety gear, this is a great session loaded with super simulations.
SAFETY IN THE WOODS A combination program that includes basic survival skills, wilderness first aid, shelter building and more.
INITIATIVE & TEAM BUILDING GAMES We will challenge your mind, your body and build your team group skills. This combines low ropes games, beam work and more.
PROJECT WILD Is a series of environmental awareness activities designed for the school setting. They can be delivered in combination with other activities or on there own. See also our youth programs page for other great program ideas.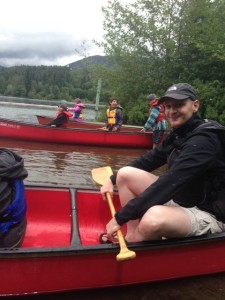 We can deliver sessions at your school in preparation for an outing, or at a camp setting over a period of days, sessions can be as short as one or two hours or multi days.
Call early, we book up quickly with our school calendar of events. Phone or email us for costs. The adventure awaits you.